Le Domaine de la Brèche
EXPLORE THE ANJOU & LOIRE VALLEY
Explore the Anjou-Loire Valley region where the wine is sparkling, the light is soft and the architecture is varied: chateaux and abbeys as well as wine cellars, mills, little villages of winegrowers and bargemen, towns with names redolent with history. Head for the heart of history!
.
THE CHÂTEAUX OF THE LOIRE
Chateau d'Angers: A real mediaeval fortress with 17 towers.
Château de Montreuil-Bellay: with 13 towers and 650 metres of ramparts.
Chateau de Brézé: A château that's still inhabited, with unique cellars.
Chateau de Montsoreau is at the confluence of the Vienne and Loire rivers. It became a museum of contemporary art in 2016.
Chateau d'Ussé : the château that inspired Charles Perrault to write his fairytale "Sleeping Beauty."
Chateau de Gizeux: one of the biggest châteaux in the Loire region.
Chateau de Villandry: known for its many gardens on three different levels.
Chateau d'Amboise: A famous castle that has seen many artists, such as Leonardo da Vinci, pass through its gates.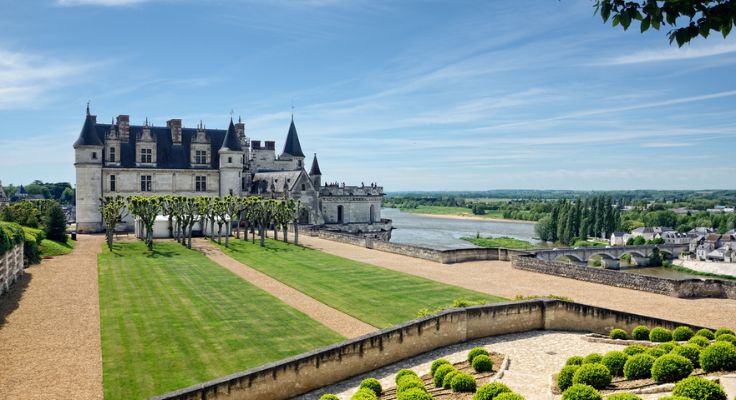 MUSEUMS AND HISTORIC MONUMENTS
The Musée des Blindéstank museum will take you back 80 years to discover the greatest armoured vehicles in history.
The Mushroom Museum: where you can learn all about growing wild mushrooms.
Rochemenier: the troglodyte village that will take you on a journey back in time.
The Museum of Old Shops will take you on a tour of no less than twenty shops from 1900 to 1950.
The Mystery of the Faluns: take a walking tour of a very picturesque and unusual troglodyte site.
The Abbey of Fontevraud covers 32 acres and is one of the largest abbeys in Europe.
La Champignonnière Le Saut aux Loups: tour covering the techniques of mushroom growing, from prehistory to today.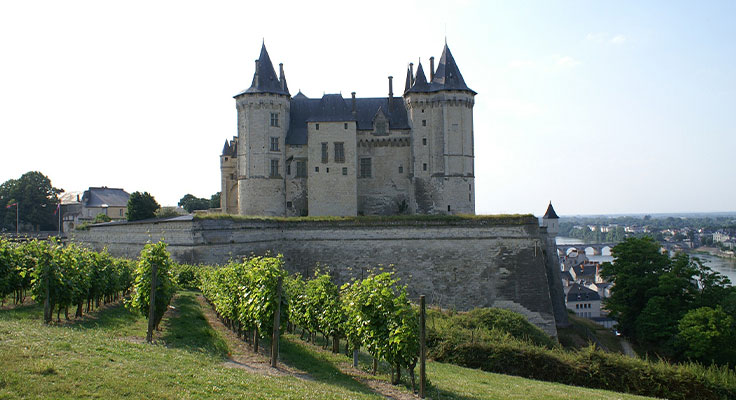 AMUSEMENT PARKS, LEISURE PARKS AND ZOOS
Parc de Loisirs l'ETANG: a leisure course for all, from children to adults.
Centre équestre Cadre Noir de Saumur: If you are a fan of horse riding, a visit to this place is a must! It is the academy of excellence in French riding.
Saumur golf course: a 9-hole golf course that will delight beginners and experts alike, 6 km from Saumur.



Puy du Fou: an iconic theme park in France where you and your family can explore the region's history.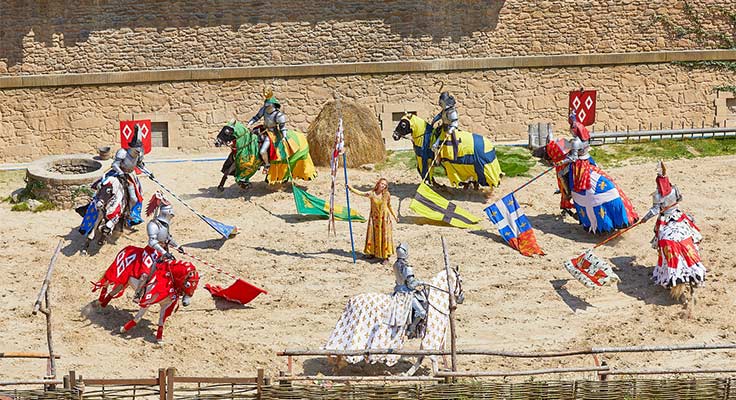 GARDENS AND PARKS OF THE LOIRE VALLEY
Terra Botanica: discover or rediscover plants among the 275,000 growing in these botanical gardens in the centre of Angers.
Bio Parc de Doué: stroll along the pathways of the Bio Parc and discover species from a threatened wild environment.
The parks of Tours: reinvigorate yourself in the many parks in the city of Tours.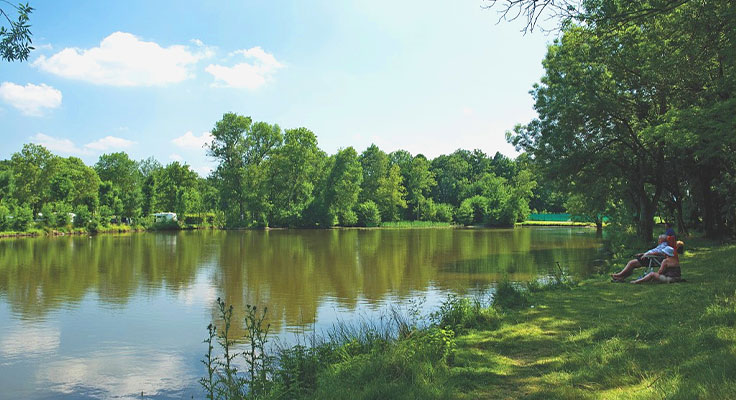 EXPLORE THE LOIRE BY BIKE...