Le Domaine de la Brèche
SAUMUR CAMPSITE
A fortified city that still bears the mark of ten centuries of history, an ideal starting point for visiting the châteaux of the Loire, tasting exquisite wines, touring a prestigious riding school…Le Domaine de la Brèche welcomes you to Saumur, a city unique in more ways than one, at the confluence of the history and culture of France.
SAUMUR: CENTRE OF THE LOIRE VALLEY
Although it's true that we shouldn't judge a book by its cover, it's no less true that the first impression is sometimes the right one. When we arrive in Saumur to spend a few unforgettable days with friends or with our children, the first thing that captures our attention is the majesticmediaeval château that dominates the city and overlooks the Loire.
All you have to do follow the river's course to discover the famous châteaux of the Loire one by one, architectural gems that attract millions of tourists from all over the world every year. The city also owes its reputation to the Cadre Noir de Saumur, a symbol of French equitation where elite riders are trained.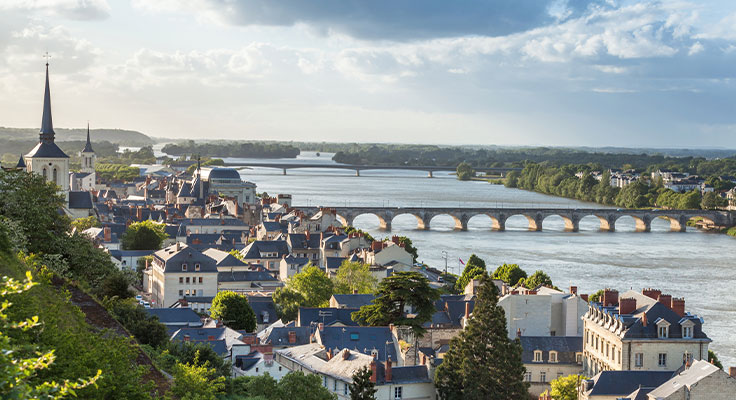 THE HISTORY OF SAUMUR
In the 10th century, monks built an abbey on the current site in the city to protect themselves from Norman invasions. The château, built soon after, would then become one of the emblems of the dukes of Anjou. The city first became influential in the 14th century, during the Hundred Years War, a period of instability during which fortified cities played a major role.
In the late 16th century, Saumur distinguished itself for religious reasons by becoming one of the European capitals of Protestantism.
The embellishments that began in the eighteenth century, under the impetus of John Baptist de Voglie, created a bridge between history and the future. A subtle transition that now allows you to walk the streets of a modern city that has lost none of its mediaeval character.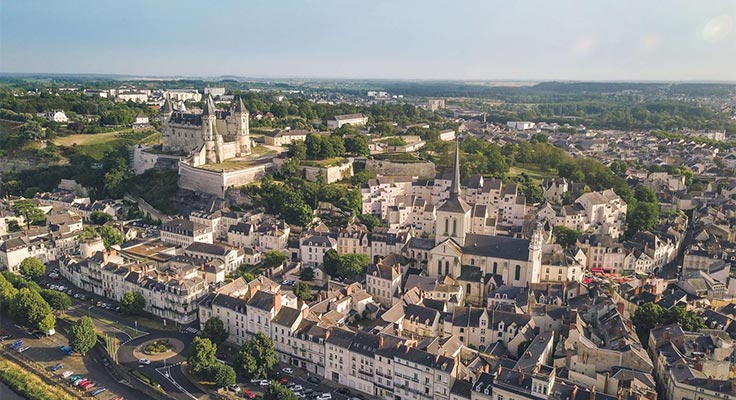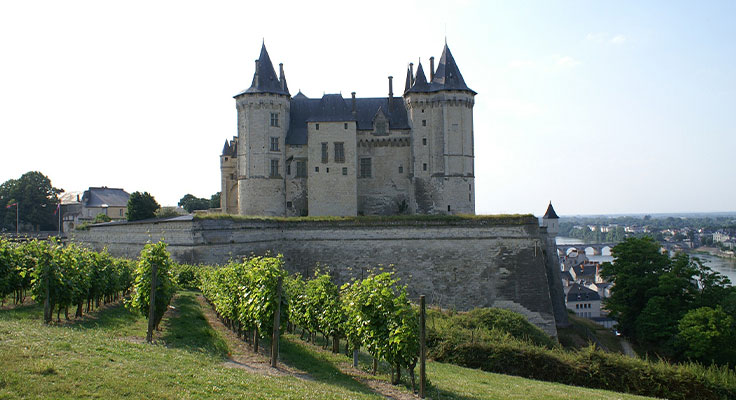 PLACES TO VISIT AND ACTIVITIES IN SAUMUR
A week's holiday at Le Domaine de la Brèche campsite will allow you to combine sightseeing in Saumur with leisure in a relaxing natural setting. All our rentals are comfortable and designed to make your stay enjoyable. Head off to explore the heritage of Saumur and the neighbouring towns and villages that have preserved the charm of yesteryear, including Saint-Hilaire-Saint-Florent. From the Belvédère de la Loire, you'll have a stunning panoramic view of the area. From museums to the Abbey of Fontevraud, from troglodyte dwellings to the châteaux of the Loire, not forgetting a visit to a famous wine cellar, Saumur and the Val de Loir are full of things to do on your own, with your family or with friends.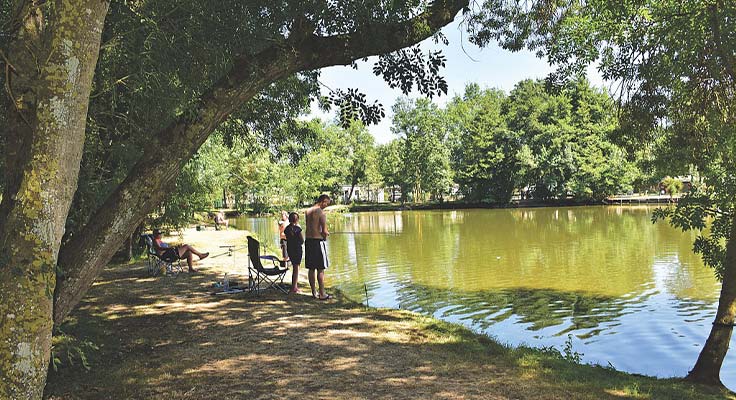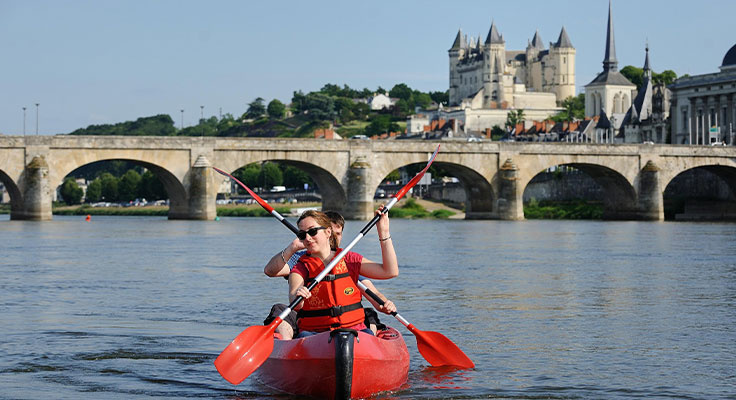 DISCOVER THE WONDERS OF THE ANJOU AND LOIRE VALLEY TOO...