Le Domaine de la Brèche
THE EQUESTRIAN CENTRE AND PONY CLUB
"
Enjoy the beautiful surroundings of LeDomaine de la Brèche campsite on exhilarating horse and pony rides!
"
INTRODUCTION TO PONY RIDING FOR CHILDREN
It would be a shame to stay at Le Domaine de la Brèche and not take the opportunity to learn about horses. Saumur is not far from the Domaine and is famous for the ""Cadre Noir"" military riding academy, a dream destination for horse-riding enthusiasts.
The equestrian centre is supervised by a certified instructor and organises horse rides for children.
There's nothing better than this fun team sport to introduce kids to equestrian skills. They'll be able to test their skills, speed and ease on horseback on a trek.
Thrills and laughter guaranteed for young riders who will learn to ride safely.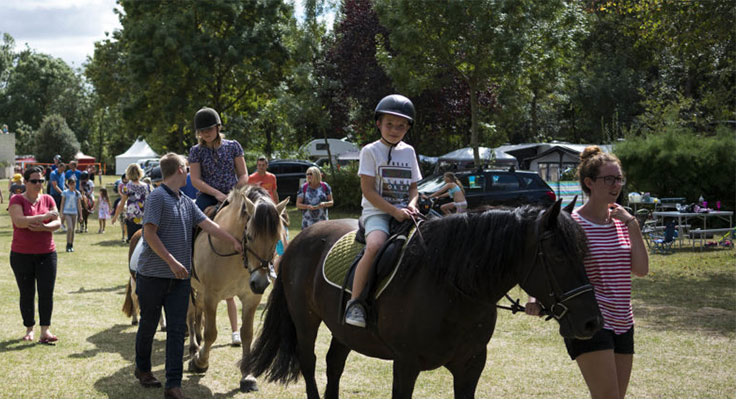 EQUESTRIAN HOLIDAYS IN SAUMUR
"With the proximity of the prestigious ""Cadre Noir de Saumur"" equestrian academy and the fact that our team includes many riders, some of whom have won medals in pony games and mounted games, the creation of our pony club was inevitable.
More than a dozen ponies of all sizes will help you discover why this animal is our noblest companion.
How can you not love this sport which is also and above all a leisure activity where mastery and surpassing yourself are the aim of thhe game?
From the age of three, your little ones will be able to climb onto these four-legged friends and feel like masters of the world…. Guided by our qualified team, you can accompany your children, perched on their powerful steeds, as they explore our campsite near Saumur."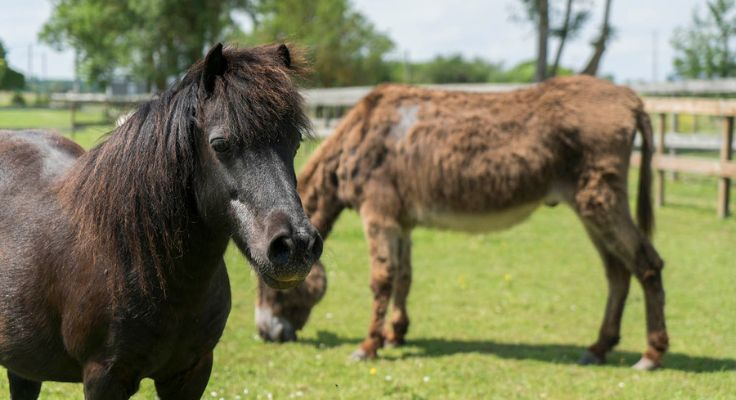 CHECK OUT THE FAMILY ACTIVITIES AT LE DOMAINE DE LA BRÈCHE CAMPSITE...