Le Domaine de la Brèche
ACTIVITIES FOR CHILDREN
Our five-star campsite has all sorts of fun activities in store for your kids all week long! Starting at 10 am in the kids club, they can take part in the many activities offered by our team. Pick up the entertainment programme at the campsite's reception so you don't miss any of the activities.
THE PLAYGROUNDS
Numerous play areas are spread around the campsite. Let your children have fun in complete safety!
There's something for all ages: slides, swings, horses on springs… Not to mention our bouncy castle!
To vary the fun activities, a playground of inflatables is just a short walk away from the bar.
We would like to remind you that for the safety of your children, you must follow the instructions displayed near the different play areas. Use of the games must be under the full responsibility and supervision of the parents.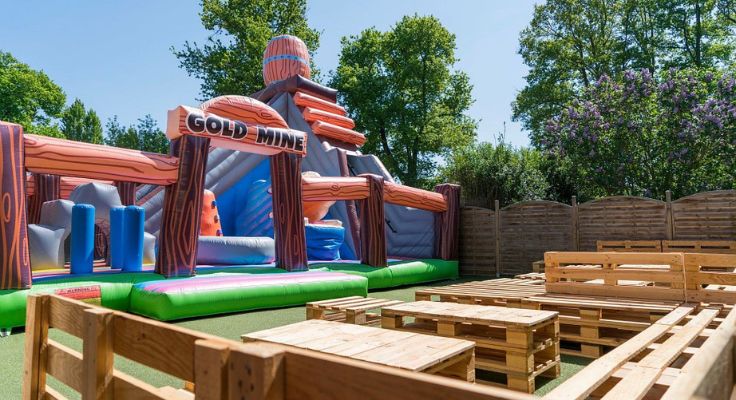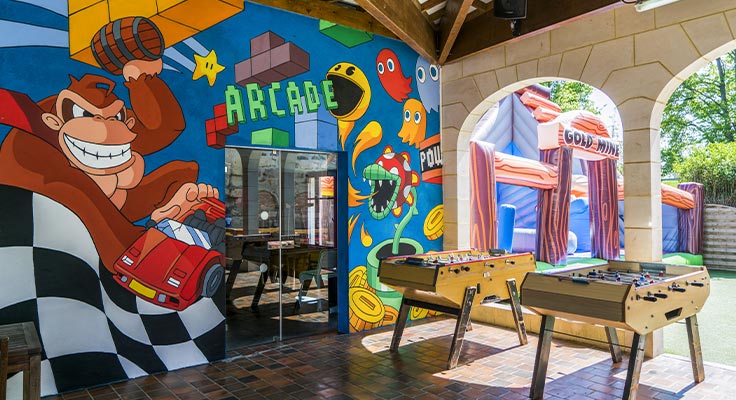 KIDS CLUB
Head off without a care in the world to visit the châteaux of the Loire Valley. Thechildren's club at Domaine de la Brèche welcomes your little angels from 4 to 12 years old.
Open in July and August, it is free and supervised by certified multilingual organisers.
Each week, a new programme of activities is announced. Your children can take part in all sorts of creative, fun and sporty activities. Unless they'd rather exercise their skills and stage talent at the circus workshop? Once evening comes, they'll be rocking out to the upbeat music of mini-disco.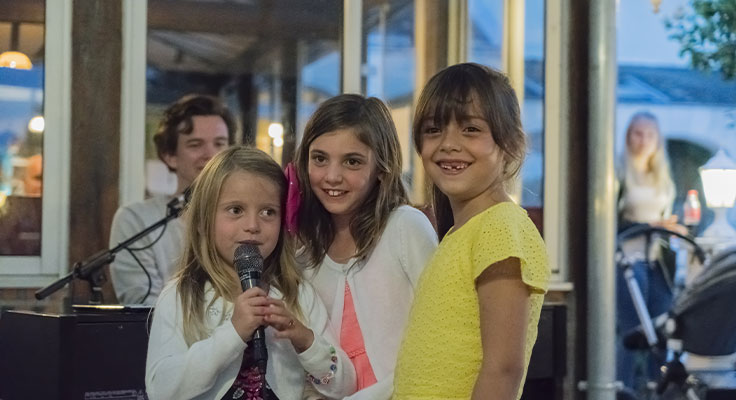 INTRODUCTION TO PONY RIDING FOR CHILDREN
It would be a shame to stay at Le Domaine de la Brèche without taking part in our equestrian activities. Nearby Saumur, is home to the prestigious "Cadre Noir" military riding academy. It's every horse-riding fan's dream come true!
The equestrian centre, supervised by a certified instructor, regularly organises horse rides for children.There's nothing better than this fun team sport to introduce kids to equestrian skills.
Thrills and laughter guaranteed for young riders… All in safe conditions!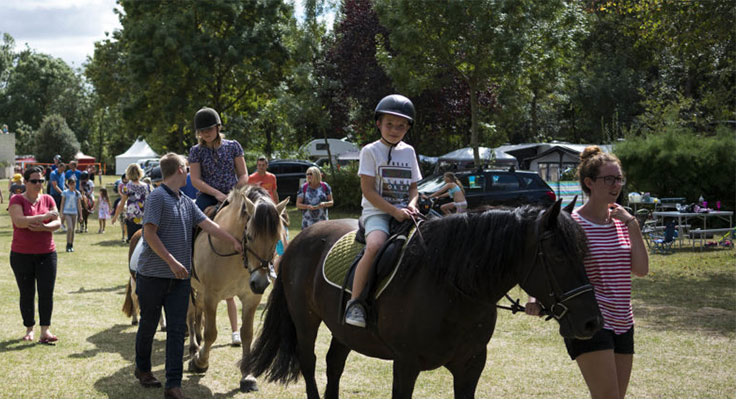 THE MINI-FARM
"Take advantage of your holiday in Saumur to familiarise your children with life in the country.
After an afternoon nap and teatime, take them to the mini-farm where they'll enjoy petting the goats. They can have fun running after the hens and the cockerel.
The estate's mini-farm is the perfect place for toddlers!"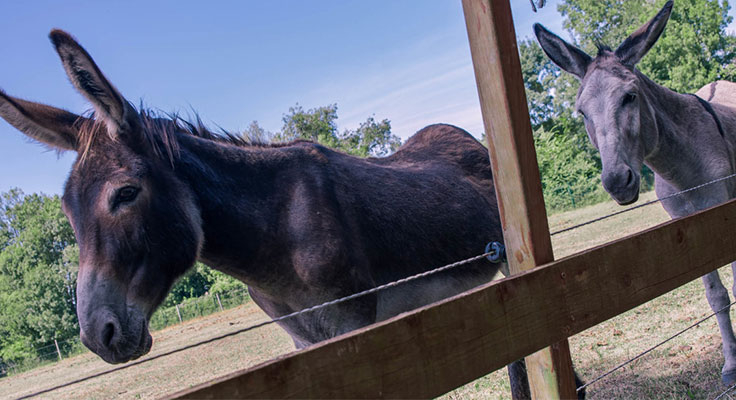 CHECK OUT THE SERVICES AT LE DOMAINE DE LA BRÈCHE CAMPSITE...