Le Domaine de la Brèche
OUR CANVAS BUNGALOWS
A unique and original holiday in the Pays de la Loire region, that's what the canvas bungalows, unusual outdoor accommodation at Le Domaine de la Brèche campsite offer you. Enjoy a fabulous open-air experience combining the joys of camping with comfort!
DISCOVER OUR CANVAS BUNGALOWS
Designing accommodation that's a cross between a mobile home and a canvas tent is the challenge that Le Domaine de la Brèche campsite took up with our canvas bungalows. 
You'll be delighted with the comfort of the bedrooms as well as the large living room with canvas-covered roof/terrace and the fitted kitchen. Experience the simplicity and friendliness of accommodation that combines the camping experience with comfortable services. Sleeping 5 people, the canvas bungalow is perfect for family holidays!
OUR CANVAS BUNGALOWS:
Living room fitted kitchen with hob and refrigerator
1 bedroom with double bed
1 bedroom with 3 single beds
Near the campsite's shower blocks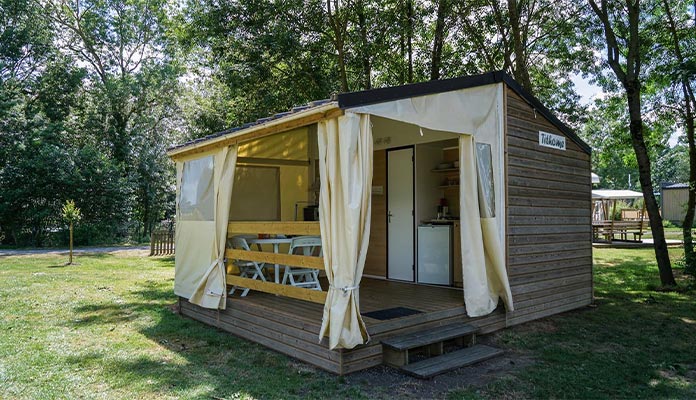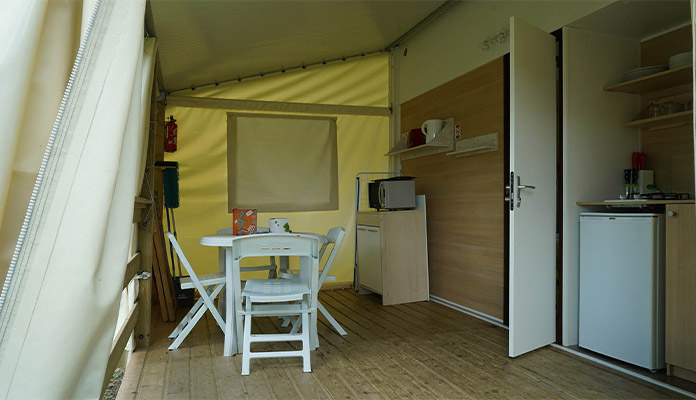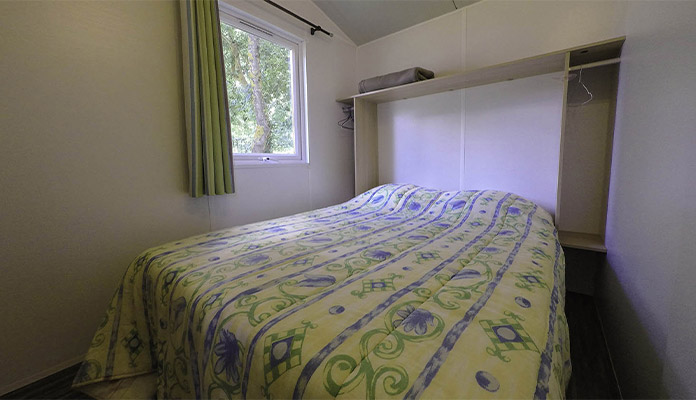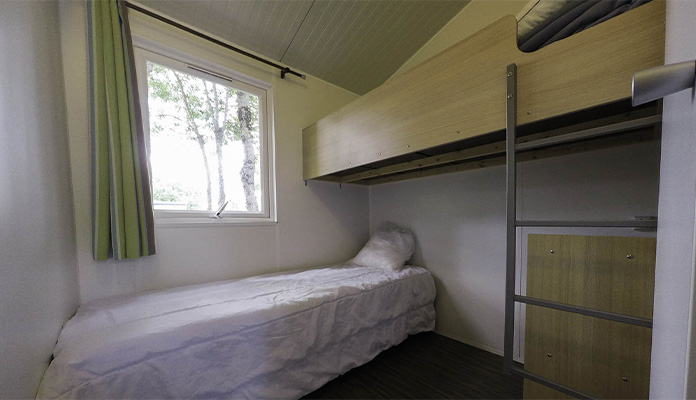 Check out our other rental accommodation and pitches...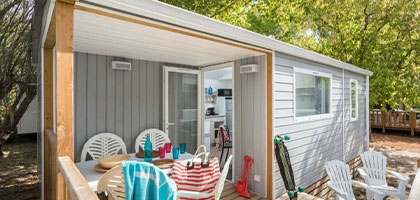 OUR COMFORT MOBILE HOMES
Functional, welcoming and well-equipped accommodation
For holidaymakers looking for peace and quiet and relaxation, we recommend our Comfort mobile homes. They are functional and spacious with very contemporary style matched by their many modern high-quality amenities. The shady terrace ensures refreshing holidays at Le Domaine de la Brèche campsite! With a capacity to accommodate 4 to 6 people, the living spaces are well laid out and the fully equipped kitchen leading to a large living room are designed for conviviality.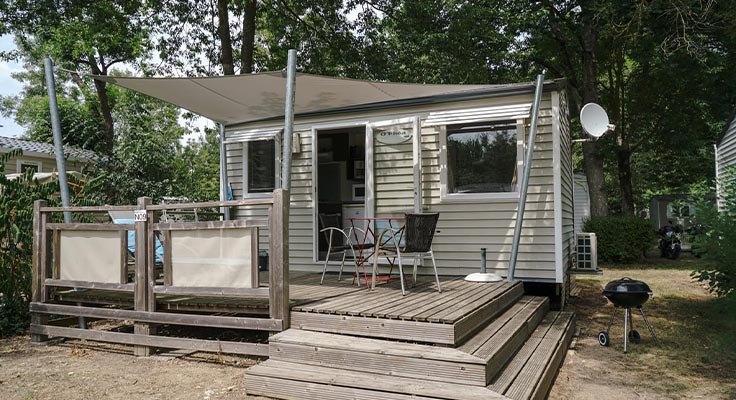 OUR CLASSIC MOBILE HOMES
Our most affordable range for holidays in the great outdoors
For a simple camping holiday in the Pays de la Loire, choose our Classic mobile homes, which offer the best value for money. With a functional and comfortable layout, you'll enjoy a wonderful holiday in the heart of the Anjou countryside. With air conditioning and a private shady terrace your holiday will be soothing and refreshing. With family or friends (6 people maximum) make yourself at home in the 3 or 4 bedrooms and check out the various personalised services available to you.