Le Domaine de la Brèche
OUR CLASSIC MOBILE-HOMES
Longing for a holiday with the focus on relaxation and with no complications? Then book your holiday in a Classic mobile Home, a functional and pleasant haven of peace for your stay at Le Domaine de la Brèche campsite.
CHECK OUT OUR CLASSIC MOBILE HOMES
There's nothing like affordable, functional and great value accommodation for holidays in the Loire Valley. Sleeping 6 people maximum, they are perfect for holidays for couples, families or groups of friends.
Enjoy a well-equipped kitchen leading to the living room with table and bench, and sleep comfortably in bedrooms with plenty of storage space. If you want to work on your tan in the gentle Anjou sunshine, settle down on your shaded wooden terrace.
OUR CLASSIC RANGE :
Fitted kitchen
1 or 3 bedrooms
Shower room with basin and storage cabinet.
With or without barbecue
Air conditioning and heating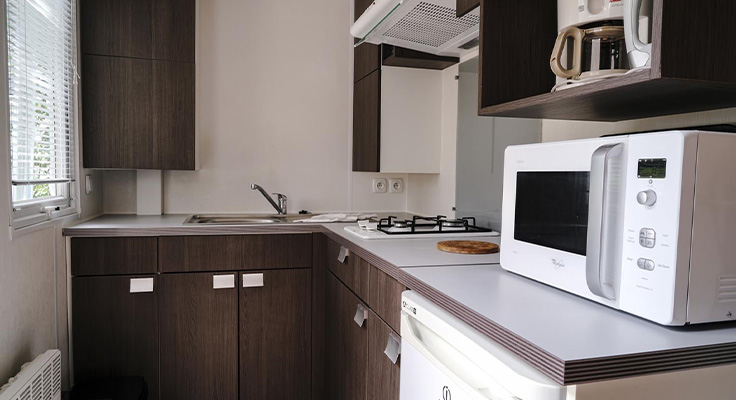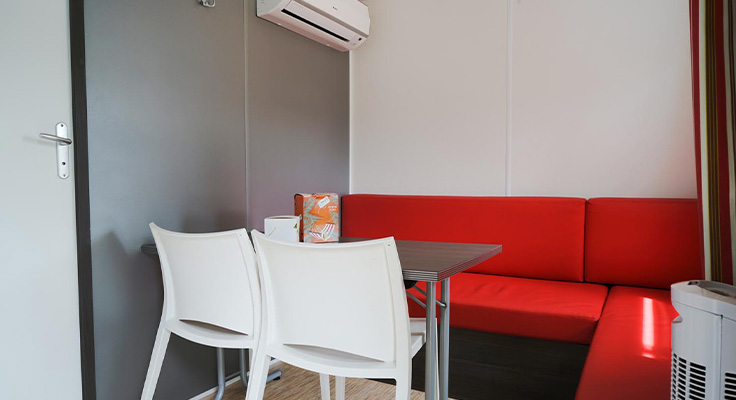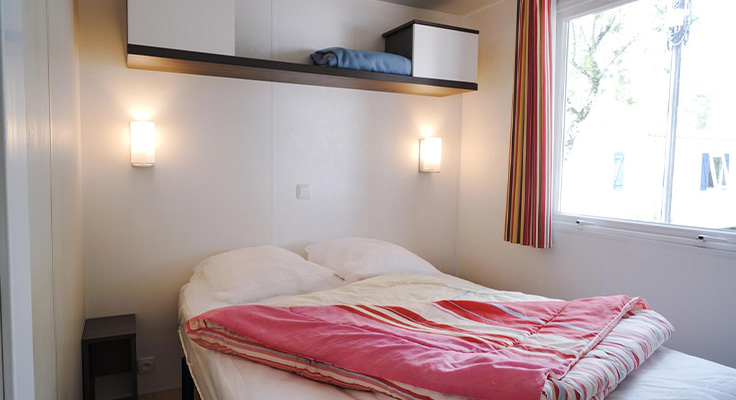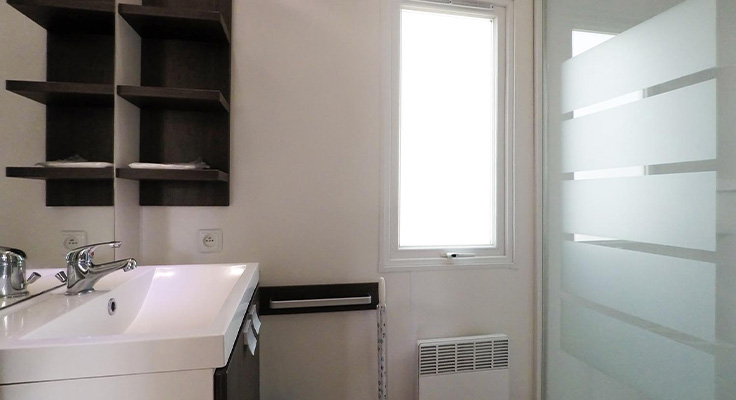 Check out our other rental accommodation...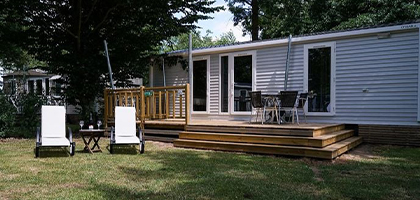 OUR COMFORT MOBILE HOMES
Functional, welcoming and well-equipped accommodation
With our range of Comfort mobile homes, you're guaranteed to enjoy a peaceful holiday in Varennes-sur-Loire. Our accommodation reflects the relaxed way of life of the Anjou region. Spacious, contemporary and well-equipped, they are the guarantee of a relaxing holiday: fully equipped kitchen, spacious and comfortable living areas... From 4 to 6 people, you have the choice of several models when you book. The relaxed way of life of the Anjou region is waiting for you!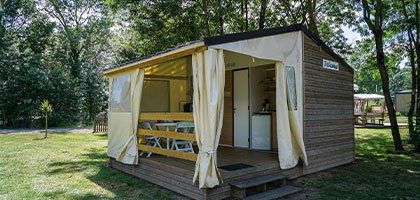 OUR UNUSUAL RANGE
A unique experience
If you like to try out the latest thing and originality, there's nothing like a new style of holiday in the Loire region. With our range of unusual accommodation, the brand new awaits you! Check out our canvas bungalows, accommodation that's half mobile home and half tent, ideally located in the middle of natural surroundings. Enjoy a covered terrace including a small fitted kitchen and two bedrooms with storage and radiators. Close to the shower blocks and campsite amenities, you have access to all the comforts you need at Le Domaine de la Brèche campsite!